More and more Americans entrust their chronic pain relief to the hands of chiropractors! Around 35 million chiropractic visits are scheduled every year, with over 1 million chiropractic adjustments performed every day across the country. A significant percentage of patients are thrilled with the results of chiropractic care, so there's no surprise that the chiropractic industry surged to $19.5 billion annually!
One of the first things patients concern themselves with before their initial consultation is the price of chiropractor visits. The answer varies from one chiropractor to another: credentials, location, and even the patient's lifestyle will determine the cost of chiropractic care. However, we want to help our patients gauge their costs before entering our offices, so here's a breakdown of the average consultation costs at Bergen Chiropractic!
What Factors Influence the Price of Chiropractic Care?
The three factors with a stronger say in the cost of chiropractor services are location, credentials, and the patient's lifestyle.
The Location of the Chiropractic Clinic
The cost of a chiropractic visit varies according to the clinic's location. For example, the lowest patient fees are in the Midwest, at around $60 per session. The prices slightly increase in the South, where patients can expect a $70 fee per visit. The highest fees in the country revolve around $100 per visit. New patients will have to consider an extra expense since the initial consultation also includes an overall health consultation.
The Chiropractor's Credentials
No two chiropractors are created equal, so it's only normal that providers who boast the most prestigious certifications and years of experience are entitled to charge more.
All licensed chiropractors must undergo rigorous education and training to receive their undergraduate and postgraduate qualifications. The entire process takes years of dedication and studying to complete. However, every chiropractor who follows this educational ladder is prepared to offer the best chiropractic care to their patients!
The typical educational ladder for chiropractors focuses on these four steps:
Four years of chiropractic training

, including two years of studying basic sciences. This preliminary step ends with completing the National Boards, Part 1.

Two years of training in clinical sciences

, followed by the successful completion of the National Boards, Part 2.

The completion of the National Boards, Part 3

, for chiropractors who intend to dive deeper into physiological therapeutics.

The completion of the National Boards, Part 4

.
Aside from these mandatory certifications, expert chiropractors undergo specialized training for specific branches of chiropractic care. For example, sports chiropractors take Graston Technique, Active Release Techniques, Kinesiotaping, and Dry needling courses to further their training. This training is always rewarding for chiropractors, whose achievements (e.g., reviews, awards, an established reputation) serve as solid proof of their expertise.
The Patient's Lifestyle
Finally, it is the patient's lifestyle that will determine the chiropractic treatment cost. For example, certain professions, such as athletes or people engaged in physical labor, are more likely to require chiropractic care in the future. Likewise, patients who undergo chiropractic treatment without following the chiropractor's instructions will probably book extra treatment sessions.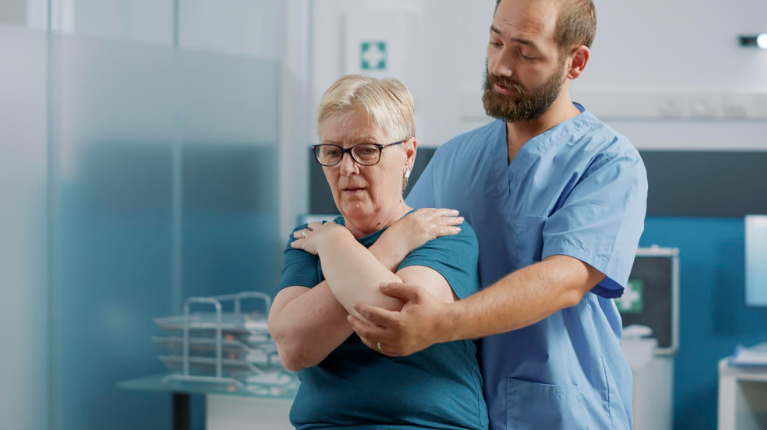 What's Included in the Cost of a Chiropractic Visit?
Most chiropractic sessions begin with an assessment of the patient's health, followed by putting together a treatment plan. The chiropractor will then use various techniques to relieve pain (e.g., through chiropractic adjustments). The severity of the patient's symptoms will determine the length and number of necessary chiropractic sessions.
Does Insurance Cover Chiropractic Care?
The vast majority of insurance plans cover chiropractic care (e.g., Cigna and Medicare). However, insurance coverage depends on various factors, such as location and type of chiropractic coverage (e.g., deductible and copayments). Certain chiropractic treatment plans do require out-of-pocket expenses, so we recommend you speak with your insurance provider before your first chiropractic session. If costs are an issue, you'll be happy to hear that many chiropractic clinics offer payment plans to help their patients!
Here at Bergen Chiropractic, we want to help our patients get the care they need by accepting insurance and offering payment plan opportunities!
How Much Does Bergen Chiropractic Charge for a Consultation?
Dr. Gregory Doerr and his team of expert chiropractors want to ensure that your primary focus is treatment, not payment. That is why the total cost of chiropractic sessions (based on your health insurance and treatment plan) can be covered through reasonable payment plans at our office! Patients without insurance can expect a $175 fee for the initial visit (including an overall health consultation) and $66 for every follow-up treatment session. So, be ready to see your pain symptoms improve as your treatment progresses and your costs go down!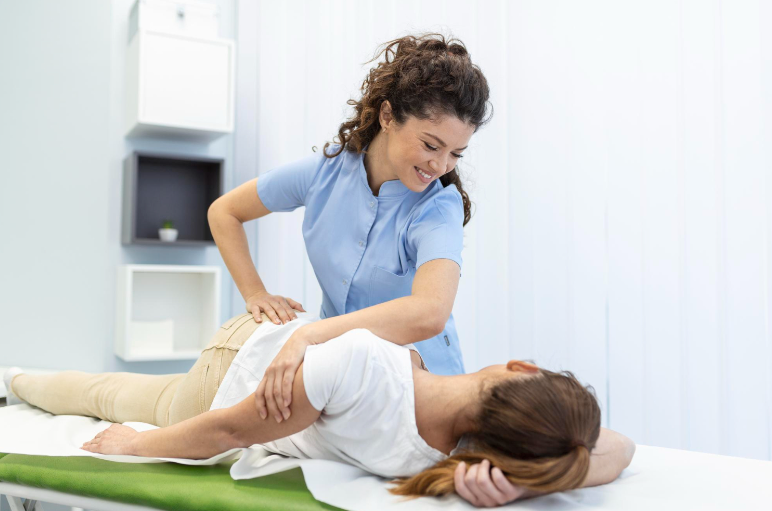 Start Your Chiropractic Treatment at Bergen Chiropractic!
At the Bergen Chiropractic and Sports Rehabilitation Center, our chiropractic team, led by Dr. Gregory Doerr, follows the highest and most professional medical standards to provide superior chiropractic help. Our mission is to provide unparalleled patient care and services in a comfortable healing atmosphere. Access our contact form or call us at (201) 945-4075 to learn more about our chiropractic services! Our chiropractic offices at 532 Anderson Avenue, Cliffside Park, NJ 07010, and 62 Summit Ave, Hackensack, NJ 07601, are ready to welcome you as we proudly serve New York, New Jersey, Philadelphia, PA, and Baltimore, MD, areas. Also, feel free to access our blog, Facebook, and Instagram pages for more information on chiropractic treatments!
References
Meridian HealthCare. "How Much Does a Chiropractor Cost?" Meridian HealthCare, Meridian HealthCare https://meridianhealthcare.net/wp-content/uploads/2022/02/MHC-Logo-NewTag-300×175.png, meridianhealthcare.net/the-average-cost-of-a-chiropractor-visit/#. Accessed 6 Feb. 2023.
"How Much Does a Chiropractor Cost?" How Much Does A Chiropractor Cost?: Elite Spine and Health Center: Chiropractic, www.elitespinehouston.com/blog/how-much-does-a-chiropractor-cost. Accessed 6 Feb. 2023.
Luke, Courtney. "How Much Does a Chiropractor Cost? [Answered]." Arrest Your Debt, 5 Aug. 2022, arrestyourdebt.com/how-much-does-a-chiropractor-cost-answered/. Accessed 6 Feb. 2023.