Many American adults are "painfully" familiar with the concept of daily aches and pains. Whether stemming from an injury or a chronic illness, pain is a consistent part of our daily lives, so much so that, in 2015 alone, more than 126 million US adults reported pain signals during a three-month period. Out of this alarming number, 20% fell under the category of intense or chronic pain!
Pain relief is the obvious next step toward enhancing our quality of life, but how do we go about achieving it? For many of us, the prospect of an invasive treatment (e.g., surgery) is deterring enough to learn how to live with the pain. But surgical procedures are not the sole avenue toward pain relief!
Over the past years, noninvasive treatments have gained enough momentum to be considered solid alternatives to traditional pain relief therapies. Here at Bergen Chiropractic, our dedication to chiropractic care has helped many patients better their overall health! But is there a way to take the efficacy of chiropractic care even further? Today's article will discuss a potential addition to our pain relief approach — acupuncture!
What is an Acupuncture Treatment?
Acupuncture is an age-old approach to dealing with pain by unlocking the body's energy levels. This traditional Chinese treatment observes the energy flow traveling through the body's meridians, called qi. As long as the flow of qi remains unimpeded, the body is free from daily aches and pains. Throw any hitch in the system, however, and all sorts of pain might spring up.
Acupuncture works toward reestablishing an adequate flow of qi. The acupuncturist inserts very thin needles into the body's meridians to unblock stuck energy and achieve wellness. These acupuncture needles typically remain inserted in the body for 10-30-minute sessions, during which the immune system has enough time to respond. Acupuncture treatments cause little to no discomfort, allowing you to relax and find your inner peace.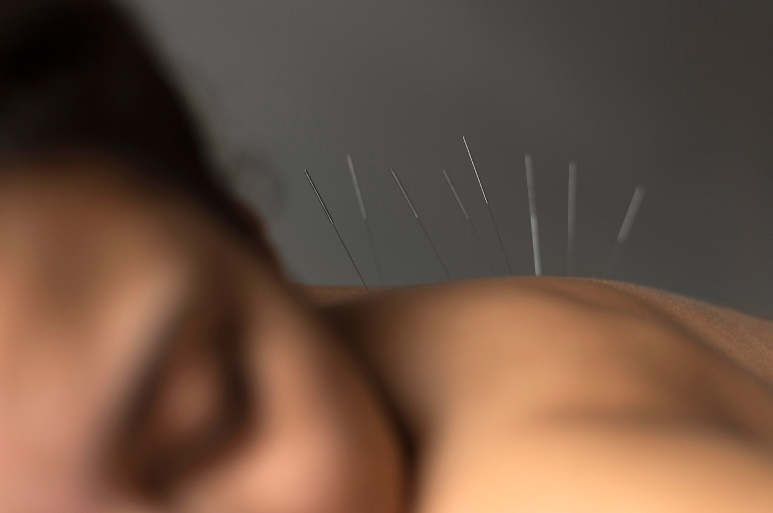 What are the Benefits of Acupuncture?
Aside from stimulating the body's natural flow of energy, acupuncture treatments benefit the patient's healing process on multiple levels. First, it boosts the body's natural painkillers, relieving pain and helping you cut down on pain management medication. Second, it stimulates the muscles, nerves, and connective tissue, allowing you to feel healthier and full of life. Third, it assists the body in addressing various ailments, such as:
Digestive issues

Low back pain

Menopausal symptoms

Muscle tension

Pain from sports injuries

Respiratory issues
Is Acupuncture the Same As Dry Needling?
Although similar in name and based on similar approaches, acupuncture and dry needling remain two separate pain relief therapies. Their first main difference lies in their treatment principles: acupuncture stems from traditional Chinese medicine, whereas dry needling observes the body's neurophysiological principles. Second, acupuncture interacts with nerve endings, whereas dry needling releases muscle tension by activating trigger point pain. Third, acupuncture treatments cover a more comprehensive range of pain types than dry needling. Last but not least, acupuncture enjoys a more established position in the medical industry, whereas dry needling has yet to become a solid treatment option.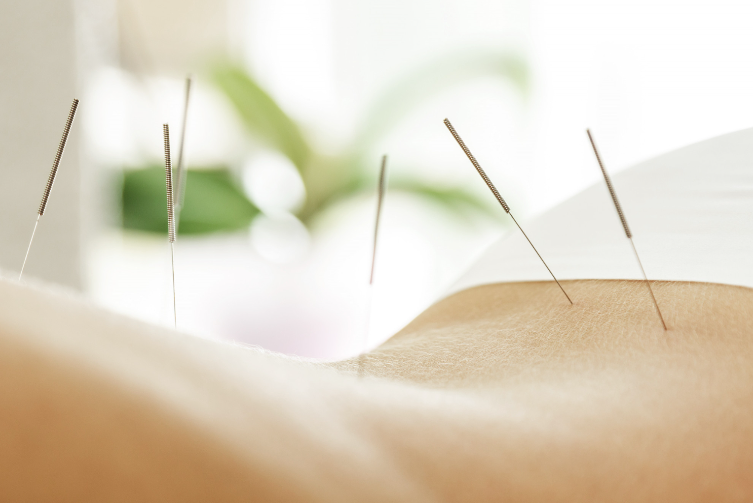 How Do Chiropractic and Acupuncture Differ?
Same as with dry needling, acupuncture is significantly different from chiropractic care. Aside from finding common ground in their noninvasive approach, acupuncture and chiropractic exhibit certain differences that complement one another.
For example, chiropractic patients seek to manage and relieve pain — whether it be neck or back pain — whereas acupuncture deals with conditions (e.g., infertility) and lifestyle issues (e.g., weight gain, smoking, etc.). Therefore, a treatment plan comprising both chiropractic and acupuncture can simultaneously provide pain relief and set patients on a clear track toward a healthy lifestyle.
Another difference between the two treatment modalities lies in their results. Chiropractic is arguably quicker in benefiting your health (e.g., better posture, less pain), whereas acupuncture might take several treatment sessions for the same efficacy.
What Conditions Do Chiropractic and Acupuncture Treat?
When incorporated into the same treatment plan, acupuncture and chiropractic show promising results in treating a variety of health conditions, such as:
Arthritis

Chronic conditions (e.g., diabetes, hypertension, and allergies)

Chronic low back pain

Headaches and migraines

Insomnia

Menopausal symptoms

Neck pain

Shoulder pain
How Does Combining Chiropractic and Acupuncture Lead to Better Health?
The secret to a dual chiropractic acupuncture treatment lies in how these two approaches complement each other toward achieving noninvasive pain relief. Chiropractic care encourages the central nervous system — e.g., through spinal adjustments — to promote healing, while acupuncture needles reestablish a healthy energy flow throughout the body. You might think of acupuncture as a way of removing any roadblocks that impede chiropractic care from relieving pain! Faster healing times and more balanced health are but a few of the benefits of acupuncture and chiropractic!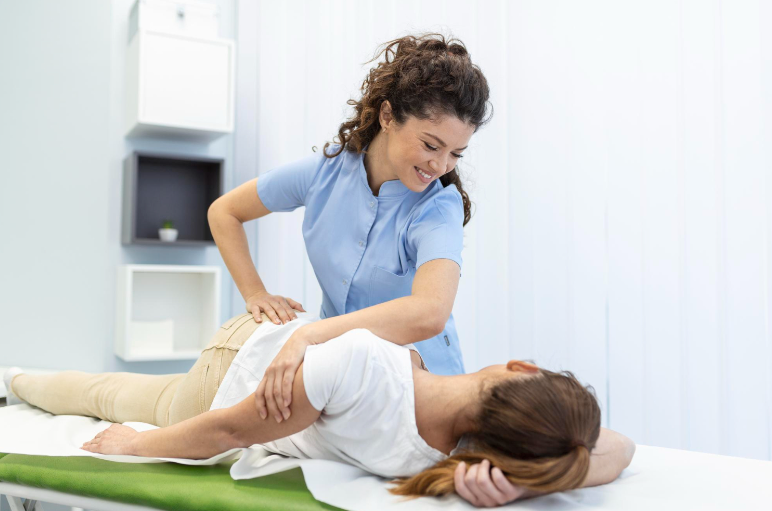 Learn About the Wonders of Chiropractic Treatment at Bergen Chiropractic!
At the Bergen Chiropractic and Sports Rehabilitation Center, our chiropractic team, led by Dr. Gregory Doerr, follows the highest and most professional medical standards to provide superior chiropractic help. Our mission is to provide unparalleled patient care and services in a comfortable healing atmosphere. Access our contact form or call us at (201) 945-4075 to learn more about our chiropractic services! Our chiropractic offices at 532 Anderson Avenue, Cliffside Park, NJ 07010, and 62 Summit Ave, Hackensack, NJ 07601, are ready to welcome you as we proudly serve New York, New Jersey, Philadelphia, PA, and Baltimore, MD, areas. Also, feel free to access our blog, Facebook, and Instagram pages for more information on chiropractic treatments!
References
"Chiropractic vs. Acupuncture: 5 Key Differences Exposed." El Paso West Texas Chiropractic Center # 1in Chiropractic Care, 22 June 2022, www.westtexaschiropractic.com/chiropractic-vs-acupuncture/. Accessed 31 Jan. 2023.
"Dry Needling vs Acupuncture: Main Similarities & Differences." Primal Physical Therapy, primalphysicaltherapy.com/dry-needling-vs-acupuncture/. Accessed 31 Jan. 2023.
Nahin, Richard L. "Estimates of Pain Prevalence and Severity in Adults: United States, 2012." The Journal of Pain, U.S. National Library of Medicine, Aug. 2015, www.ncbi.nlm.nih.gov/pmc/articles/PMC4562413/. Accessed 31 Jan. 2023.