Back or neck pain, burning sensation, and tingling caused by nerve damage are not symptoms to be overlooked. They disturb your comfort while trying to relax from your hard work and keep you awake when you try to sleep — they are always around when you try to enjoy yourself. Patients seeking to relieve symptoms are often scared by complex surgical interventions. Is spinal decompression therapy the answer they've been searching for?
What is Spinal Decompression Therapy?
Spinal decompression therapy is a non-surgical procedure that relieves pain stemming from nerve degeneration. It takes the pressure off the spinal cord or adjacent pinched nerve roots by using an advanced decompression table. Spinal decompression patients start to experience back pain due to the slippage of spinal disks — protective disks sitting between your vertebrae — caused by various factors, such as: 
Genetics 

Aging 

Strenuous physical activity 

Trauma 
Bulging or herniated discs cause spinal compression (i.e., spinal stenosis), which leads to undesired nerve pressure in need of relief. Alleviating this condition has been challenging and risky for decades, but chiropractors developed an innovative, safe, and natural approach to nerve pain long-term relief — spinal decompression treatment! Spinal decompression consists of decompressing the spinal canal by creating negative pressure inside the damaged disk. This approach brings two major benefits: 
Spinal decompression therapy helps pull back leaked material from herniated or bulging discs back to its place. 

Reducing spinal muscle strain and nerve pressure makes way for an unimpeded blood flow, bringing an abundance of nutrient-rich fluids to the damaged area.  
How is Spinal Decompression Performed?
Non-surgical spinal decompression is performed on a spinal decompression table, where patients lie down clothed and face upwards. This spinal decompression table comprises two parts that can move independently and create precise, gentle movements. After patients make themselves at home, our chiropractor, Dr. Gregory Doerr, will choose the most suited program considering their diagnosed condition and needs, as well as how well they've responded to previous spinal decompression sessions. Patients don't have to fear muscle guarding, a phenomenon naturally occurring during manual spinal decompression techniques. A spinal decompression table uses sensors to prevent triggering guarding mechanisms and assures a gradual, gentle treatment with better efficiency.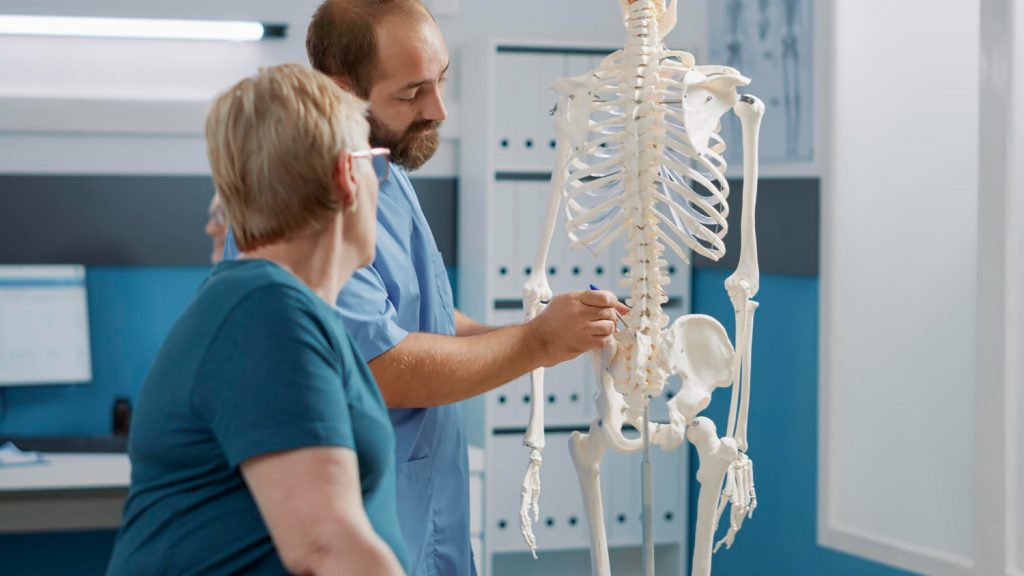 Medical Issues Treatable With Spinal Decompression Therapy
Spinal decompression therapy has been used for treating various conditions due to its advancing programs. Spinal decompression treatment is mainly used to relieve pain caused by pinched or damaged nerves. Patients can feel nerve-induced pain in different areas, depending on the specific affected region of the spine. Spinal decompression efficiently alleviates pain in different regions: 
The neck and lumbar regions 

The thoracic region 

The pain or tingling felt across the arms or legs 
Most patients who come to us for spinal decompression treatment deal with one of these conditions:
Degenerative discs 

Burning sensation descending from the lower back to the hips (sciatica)

Pinched nerves (most often experienced in terms of a burning or tingling sensation)

Spinal stenosis
Frequently Asked Questions About Spinal Decompression
In the case of both non-invasive, gentle procedures and surgical, invasive ones, responsible patients only undertake a treatment after asking themselves some questions. So, our chiropractic team, led by Dr. Gregory Doerr, has set out to answer some common questions regarding spinal decompression therapy.
Am I a Candidate for Spinal Decompression Therapy? 
Spinal decompression therapy is an efficient, pain-relieving approach for patients dealing with neck pain, chronic back pain, sciatica, and burning and tingling sensations in various body areas. Patients who should not start spinal decompression therapy are:
Patients who've gone through spinal fusion

Patients with spinal implants, such as artificial disks

Patients with broken vertebrae 

Patients with a spinal tumor

Patients with a spinal infection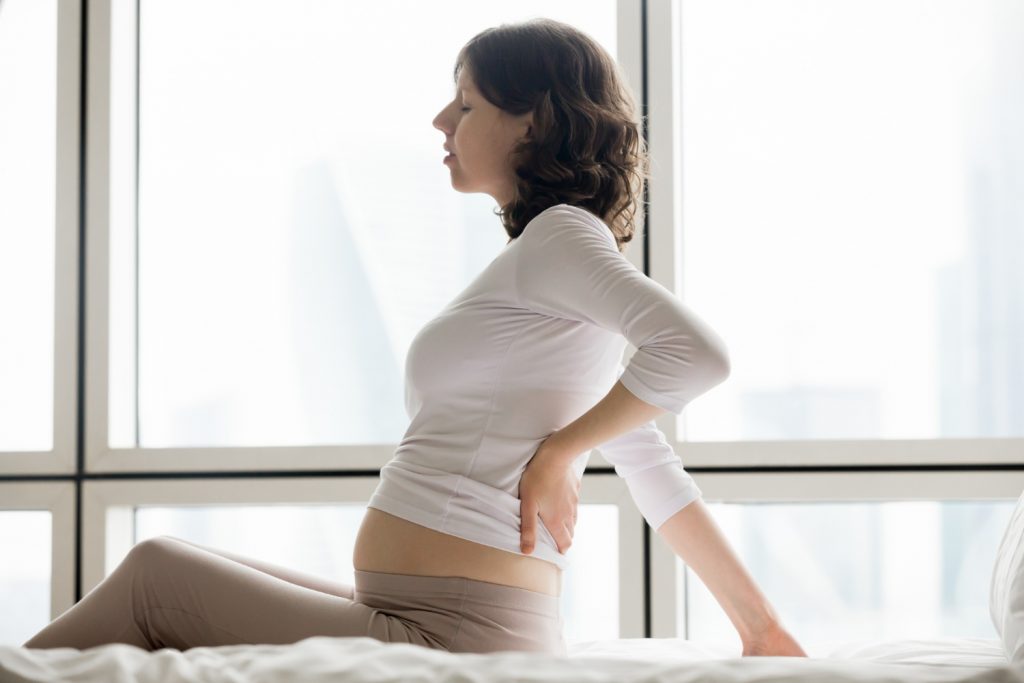 What is the Correct Spinal Decompression Protocol?
The correct spinal decompression protocol depends on your specific symptoms. During a preliminary consultation, our team of chiropractors will determine if you are a good candidate for spinal decompression and how the treatment should be adapted to your specific condition. This initial examination focuses on the patient's health history and often requires an X-ray or MRI scan. If you've been selected as one of the many patients suited for spinal decompression therapy, you might wonder: What's the protocol, and how does it begin? At the beginning of the spinal decompression session, patients are strapped into the technologically advanced table using a pelvic harness. Then, depending on the problem area, the table's lower or upper part will gently move, making the patient's back stretch little by little. 
How Long Does Spinal Decompression Therapy Take?
A non-surgical spinal decompression usually lasts 30-45 minutes, during which the patient is relaxed and experiences a pain-relieving sensation.
How Often Should You Do Spinal Decompression?
The spinal decompression treatment plan should consider the patient's symptoms and diagnosis. What is right for one person might not be suitable for everyone. You may require a different number of spinal decompression sessions. Some patients require 20 to 28 treatment sessions over 5 to 7 weeks. Depending on the number of sessions your treatment plan aims for, we advise you to have a spinal decompression 3-5 times a week until you reach your goals. 
When Will I See the Results? 
Spinal decompression therapy has been effective for over 75% of treated patients. Pain relief does not always occur instantaneously, but most patients report significant improvements regarding pain management and alleviation after a couple of sessions. They bear witness to the benefits of spinal decompression, whose healing virtue grows more and more as you approach your treatment plan goal!
Spinal Decompression for Pregnant Women 
During pregnancy, a woman's body undergoes many changes affecting her comfort. For example, many women experience back pain or mild discomfort at one point or another during their pregnancy. Although spinal decompression is not recommended for pregnant women, some chiropractic alternatives may come in handy!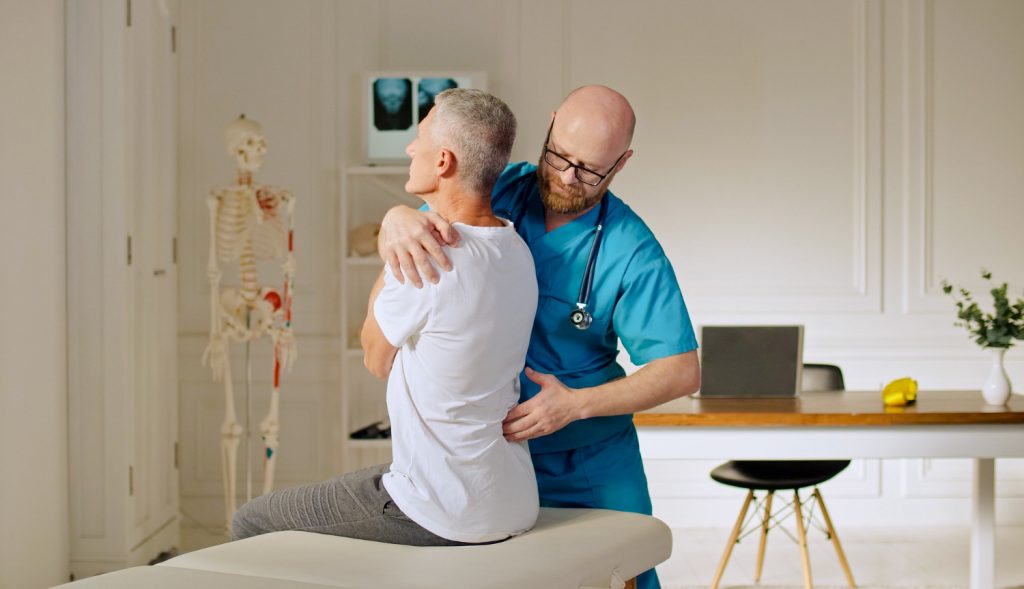 Start Your Spinal Decompression Therapy at Bergen Chiropractic!
At the Bergen Chiropractic and Sports Rehabilitation Center, our chiropractic team, led by Dr. Gregory Doerr, follows the highest and most professional medical standards to provide superior chiropractic help. Our mission is to provide unparalleled patient care and services in a comfortable healing atmosphere. Access our contact form or call us at (201) 945-4075 to learn more about our chiropractic services! Our chiropractic offices at 532 Anderson Avenue, Cliffside Park, NJ 07010, and 62 Summit Ave, Hackensack, NJ 07601, are ready to welcome you as we proudly serve New York, New Jersey, Philadelphia, PA, and Baltimore, MD, areas. Also, feel free to access our blog, Facebook, and Instagram pages for more information on chiropractic treatments!
References
"Herniated Disk." Mayo Clinic, Mayo Foundation for Medical Education and Research, 8 Feb. 2022, www.mayoclinic.org/diseases-conditions/herniated-disk/symptoms-causes/syc-20354095. Accessed 8 Nov. 2022.
"Spinal Decompression Therapy: Is It Right for You?" WebMD, WebMD, www.webmd.com/back-pain/guide/spinal-decompression-therapy-surgical-nonsurgical. Accessed 8 Nov. 2022.
"Spinal Decompression Therapy: Lower Back Pain & Back Pain Relief." Cleveland Clinic, my.clevelandclinic.org/health/articles/10874-spinal-decompression-therapy. Accessed 8 Nov. 2022.