Car accidents can be a harrowing experience for all parties involved, physically and emotionally. There are over 225 million drivers registered in the U.S. alone; of those, 6 million are involved in car accidents yearly. In the aftermath of a car accident, it is essential to seek medical attention from a primary care physician to ensure proper healing and to address any injuries or conditions that may have occurred due to the accident.
One question that many people have after a car accident is whether or not they should see a chiropractor. By visiting a chiropractor, individuals can receive a comprehensive and holistic approach to healing after a car accident, helping them return to their normal activities and improve their quality of life.
Should I See an Accident Injury Chiropractor After a Car Crash?
It is recommended to see a car accident chiropractor after your body has healed from all its major injuries. At Bergen Chiropractic, we are specially trained to diagnose and treat musculoskeletal injuries resulting from a motor vehicle accident, most commonly whiplash injuries, fractures, and neck pain.
After a car crash, seeking medical help as soon as possible is essential to ensure a proper diagnosis and treatment plan. A chiropractor can work with you and other healthcare professionals to develop a comprehensive medical treatment plan that addresses all aspects of your recovery. Even minor accidents cause injuries that will surely benefit from chiropractic adjustment and care. Hence, it is vital to have a proper diagnosis regardless of the accident's severity.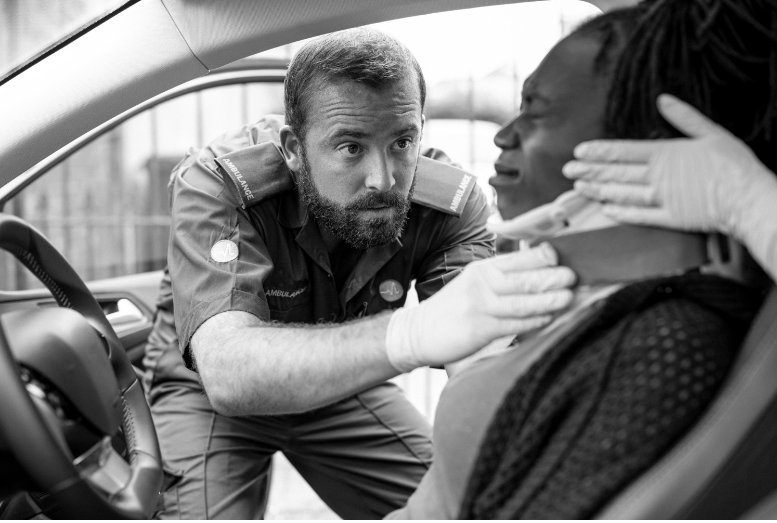 The Most Common Auto Accident Injuries
Car accident injuries result from the impact and sudden motions occurring during car accidents. The most common injuries include:
Whiplash injury

: This is a common injury caused by the sudden head and neck jerking motion during a car accident. Symptoms include restricted range of motion, neck pain, headaches, and stiffness.

Broken bones

: They occur when the impact's force exceeds the bone's strength, causing it to crack or break. Symptoms of a broken bone include joint pain, swelling, and difficulty moving the affected limb.

Back pain

: This can be caused by impact or the pressure affecting the spinal cord. Back pain ranges from mild to severe and is located in the upper, middle, or lower back.

Shoulder pain

: Discomfort resulting from a dislocated shoulder or trauma to the muscles and bone. Shoulder pain restricts movement and causes discomfort.

Head injuries

: Concussions and injuries similar in kind occur when airbags fail to deploy, or seat belts fail to restrain the body properly. This injury leads to damage to the nervous system, chronic pain, and headaches.

Soft tissue injuries

: These types of injuries are caused by the tearing or stretching of muscles, tendons, and ligaments. Soft tissue damage results in internal bleeding, pain, swelling, and stiffness.
These injuries vary in severity and may require different medical attention and treatment approaches by the chiropractic team and other medical personnel.
How About Seeing a Chiropractor After a Minor Car Accident?
It is often assumed that chiropractic care is only necessary after severe car accidents, but this is not the case. Even minor accidents can cause injuries that can benefit from choosing to see a chiropractor. Chiropractic care speeds up the healing process and provides lasting pain relief results to the patient.
It's crucial to seek medical attention and have a proper diagnosis regardless of whether you were rushed to the emergency room or fit to go home. At the time, you may feel fine, but auto accident injuries are not always immediately visible and may show up days or weeks later.
The Benefits of Chiropractic Care After a Car Accident
A car crash is traumatic to the body, which is why chiropractic services are a helpful resource for managing pain and promoting healthy recovery of the injured areas. In addition, chiropractic treatment provides several benefits for individuals involved in a car accident, such as:
Inflammation reduction

: Chiropractic care reduces inflammation caused by injuries, speeding up the healing process.

Improved mobility

: Injuries and scar tissue can limit the range of motion in the affected area. Chiropractic treatment helps restore normal levels of mobility by addressing underlying musculoskeletal issues.

Reduce chronic pain

: Chronic pain management can include spinal manipulations, adjustments, soft tissue therapy, and exercises. Early intervention prevents chronic pain by addressing injuries and speeding up the healing process.

Avoiding medication

: Natural, effective pain relief to prevent daily discomfort for patients with a natural aversion to taking pain medications.

Complementary to other treatments

: Chiropractic treatment works seamlessly alongside other treatments, such as medical treatments or physical therapy.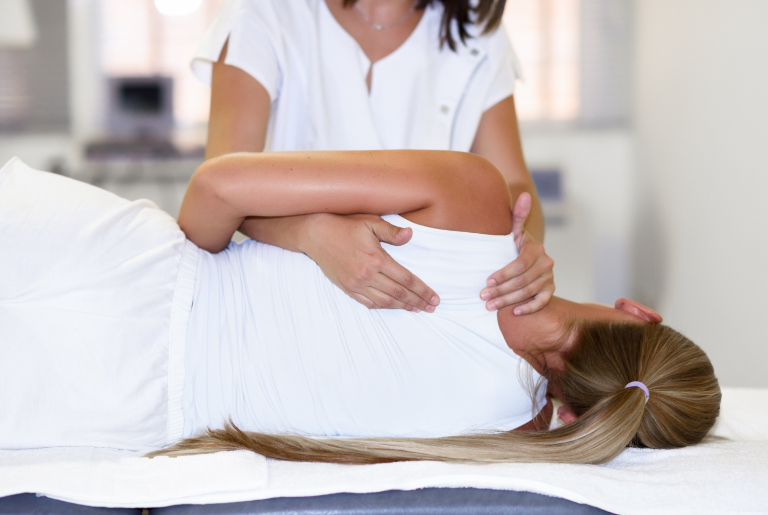 Looking for a Car Accident Chiropractor? Look No Further Than Bergen Chiropractic!
At the Bergen Chiropractic and Sports Rehabilitation Center, our chiropractic team, led by Dr. Gregory Doerr, follows the highest and most professional medical standards to provide superior chiropractic help. Our mission is to provide unparalleled patient care and services in a comfortable healing atmosphere. Access our contact form or call us at (201) 945-4075 to learn more about our chiropractic services! Our chiropractic offices at 532 Anderson Avenue, Cliffside Park, NJ 07010, and 62 Summit Ave, Hackensack, NJ 07601, are ready to welcome you as we proudly serve New York, New Jersey, Philadelphia, PA, and Baltimore, MD, areas. Also, feel free to access our blog, Facebook, and Instagram pages for more information on chiropractic treatments!
References
Siegmund, Gunter P, and Jean-Sébastien Blouin. "Head and Neck Control Varies with Perturbation Acceleration but Not Jerk: Implications for Whiplash Injuries." The Journal of Physiology, U.S. National Library of Medicine, 15 Apr. 2009, www.ncbi.nlm.nih.gov/pmc/articles/PMC2683968/. Accessed 13 Jan, 2023.
Roy, Richard A, et al. "Inflammatory Response Following a Short-Term Course of Chiropractic Treatment in Subjects with and without Chronic Low Back Pain." Journal of Chiropractic Medicine, U.S. National Library of Medicine, Sept. 2010, www.ncbi.nlm.nih.gov/pmc/articles/PMC3188345/. Accessed 13 Jan, 2023.
Carlier, Mathilde. "Topic: Road Accidents in the United States." Statista, www.statista.com/topics/3708/road-accidents-in-the-us/. Accessed 13 Jan. 2023.