Chronic pain is running rampant among the adult American population. According to the Centers for Disease Control and Prevention, one in five US adults was struggling with chronic pain in 2016, whereas 8% of them were dealing with a high-impact version of it (i.e., lasting longer than three months and causing major activity restrictions). So it's no surprise that more and more patients are seeking effective pain management approaches every year!
Patients dealing with chronic muscle pain have various avenues toward pain relief. One of the most popular and effective of these treatments — and the one we focus on here at Bergen Chiropractic — is chiropractic care. Although enough on its own to achieve pain relief, chiropractic adjustments can be combined with other options in a superior treatment plan. That is why today's article will teach you all about massage therapy and how this pain management approach can boost your chiropractic treatment!
What is Massage Therapy?
Massage therapy is a technique designed to address the pain signals located in the patient's muscles and soft tissues. The massage therapist uses their hands, as well as specific oils and lotions, to release tense muscles and improve blood flow to the affected area. Each massage treatment encourages the body to eliminate toxins and rediscover its health through a noninvasive approach.
Although they most often prefer a hands-on approach, massage therapists can employ various other tools and techniques for managing pain, such as cupping and electronic acupuncture.
Massage therapy delivers various benefits to the patient's health, such as:
Increase blood flow

Promote relaxation by releasing built-up anxiety

Promote healing in a holistic way

Relieve muscle pain and tension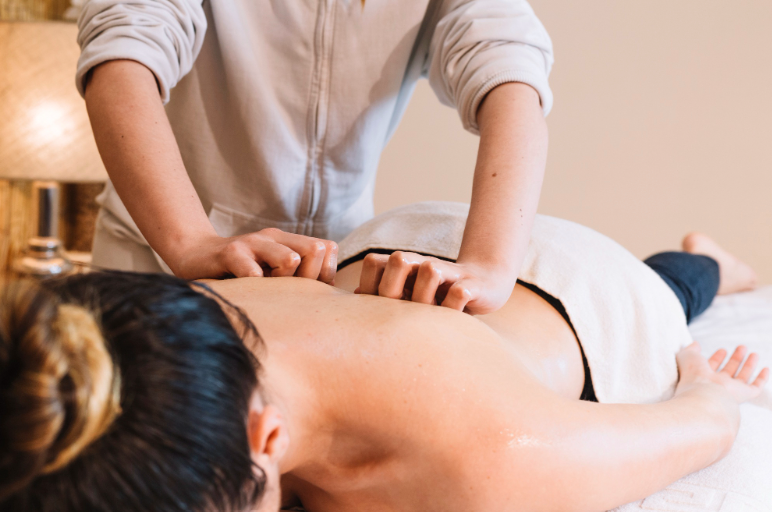 Chiropractic vs. Massage Therapy: Similarities and Differences
Chiropractic treatment and massage therapy boast certain similarities and differences that make them uniquely suitable for combined treatment. Both chiropractors and massage therapists primarily use their hands to provide pain relief to their patients in a non-invasive manner. Furthermore, both approaches focus on encouraging healthier alignment with immediate results!
Although they share a common ground in goals and treatment approaches, massage treatment and chiropractic adjustments do exhibit certain differences. First, chiropractors can further their medical investigations on a patient through diagnoses, X-rays, or blood work, whereas massage therapists cannot. Second, chiropractic treatment addresses issues related to the musculoskeletal and nervous systems, whereas massage therapists focus on relieving built-up tension. In a nutshell, chiropractic relieves the pain, whereas a massage releases all the stress that's trapped inside your body!
Should I See a Chiropractor or a Massage Therapist?
The choice of seeing a chiropractor vs. a massage therapist mainly depends upon your pain relief goals. If, for example, you're dealing with musculoskeletal system issues, seeing a chiropractor is the way to go. If, on the other hand, you want to focus primarily on stress and tension relief, then go for a licensed massage therapist! Remember that both treatment options help relieve pain but in different ways.
Can Massage Therapy and Chiropractic Care Be Combined?
The differences between chiropractic care and massage therapy do not exclude one another. In fact, they may help boost your health even more when provided simultaneously! As chiropractors work to undo spinal misalignments, disc degeneration, or a pinched nerve, massage therapy gives your body the extra boost required to complete the healing process. Recovering from an injury takes its toll on the patient's mental and physical health, which is why massage therapy helps alleviate symptoms of anxiety and depression. It's all about holistically healing the body, and a combination of chiropractic adjustments and regular massages will help get the job done!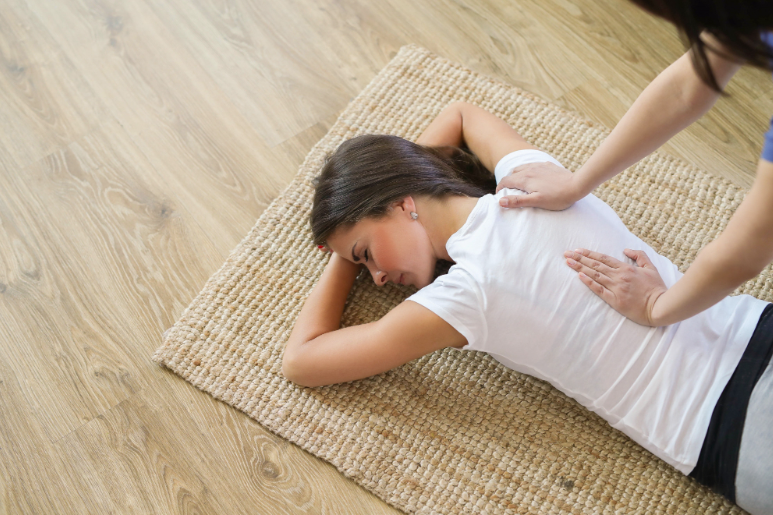 Enjoy the Best Chiropractic Services at Bergen Chiropractic!
At the Bergen Chiropractic and Sports Rehabilitation Center, our chiropractic team, led by Dr. Gregory Doerr, follows the highest and most professional medical standards to provide superior chiropractic help. Our mission is to provide unparalleled patient care and services in a comfortable healing atmosphere. Access our contact form or call us at (201) 945-4075 to learn more about our chiropractic services! Our chiropractic offices at 532 Anderson Avenue, Cliffside Park, NJ 07010, and 62 Summit Ave, Hackensack, NJ 07601, are ready to welcome you as we proudly serve New York, New Jersey, Philadelphia, PA, and Baltimore, MD, areas. Also, feel free to access our blog, Facebook, and Instagram pages for more information on chiropractic treatments!
References
Levine, Dr. Michael. "Chiropractors or Massage Therapy: Which Is Right for You?" ChiroCare of Florida, chirocareflorida.com/chiropractor-vs-massage-therapy/. Accessed 10 Feb. 2023.
Cough, Justin. "Do I Need a Massage or Chiropractic Adjustment?" Oviedo Chiropractic, chiropractorinoviedo.com/blog/do-i-need-a-massage-or-chiropractic-adjustment/. Accessed 10 Feb. 2023.
"Prevalence of Chronic Pain and High-Impact Chronic Pain among Adults – United States, 2016." Centers for Disease Control and Prevention, Centers for Disease Control and Prevention, www.cdc.gov/mmwr/volumes/67/wr/mm6736a2.htm. Accessed 10 Feb. 2023.