Have you been dealing with sleep disorders, emotional distress, and fatigue more than usual lately? Are you unable to identify what's causing your low mood and discomfort? Fibromyalgia — or abnormal pain perception processing — might be to blame.
Fibromyalgia is a common condition characterized by widespread pain and discomfort, so common that 4 million Americans (2% of the adult population) live with it every day. Pain sensitivity is more acute in fibromyalgia patients, hence its easily recognizable symptoms. The causes of fibromyalgia are not yet fully understood, which is why there's no straightforward way to address this condition.
Fortunately, a personalized treatment plan consisting of chiropractic care and physical therapy will effectively manage your fibromyalgia pain in a noninvasive manner!
What is Fibromyalgia?
Fibromyalgia is a chronic condition that affects the way our brains process pain signals. Patients dealing with this disorder report amplified pain sensations, either locally or throughout the body. Its prevalence affects women more than other patients.
Although without a known cure, fibromyalgia symptoms are manageable through a series of pain relief methods, such as exercise, relaxation, and stress management practices.
What are the Most Common Fibromyalgia Symptoms?
Constant pain is the symptom most often associated with fibromyalgia. Patients report chronic pain for months on end. The symptoms are widespread, affecting multiple body areas simultaneously.
Aside from the elevated pain levels, fibromyalgia patients report fatigue even after long nights of sleep (often disrupted by discomfort and sleep disorders) and cognitive issues — they are often unable to focus or pay attention (i.e., "fibro fog").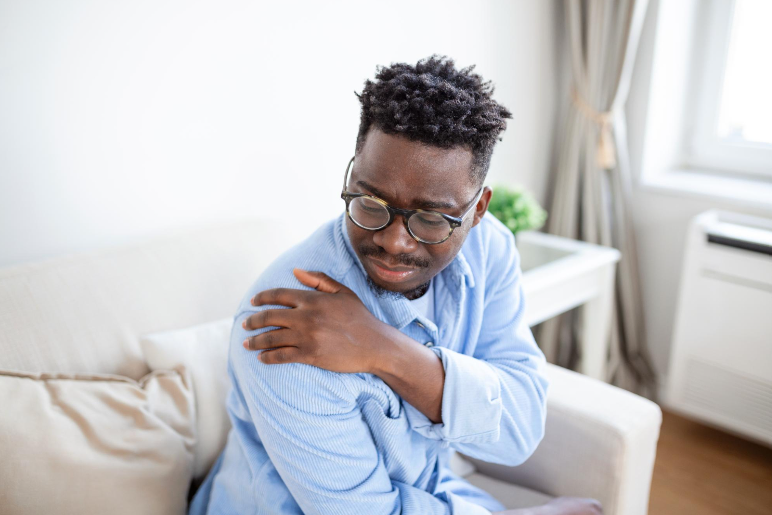 Other telltale signs of fibromyalgia include:
Depression

Interstitial cystitis

Irritability

Irritable bowel syndrome

Memory loss

Mood swings

Painful bladder syndrome

Tension headaches
How is Fibromyalgia Diagnosed?
The challenge posed by fibromyalgia centers around diagnosis — at the moment, science hasn't developed a surefire way (e.g., specific laboratory or imaging tests) for this painful condition. You can only observe your symptoms and bring them to your physician's attention. They will probably check your joints to rule out other conditions, such as rheumatoid arthritis or systemic lupus erythematosus.
Does Chiropractic Care Help With Fibromyalgia Pain?
The absence of a cure doesn't mean patients who suffer from fibromyalgia cannot manage their pain. It's all about finding the right treatment method.
The pain symptoms associated with fibromyalgia are more acute in the spine. Because this condition diminishes muscle tone and natural flexibility, the spine eventually experiences a loss of movement. Consequently, muscle tightness and pain will pervade your spinal area, exacerbating your discomfort.
Chiropractic Adjustments are Key to a Healthy Spine!
Constant spinal manipulation and movement — that's the word of order for fibromyalgia patients. Here is where chiropractic treatment, in the shape of chiropractic adjustments, becomes critical. This non-invasive treatment method strengthens the link between nerves throughout the body and the central nervous system, helping the brain process pain more accurately. The result: less stress on the spine and fewer inaccurate pain signals!
What are the Benefits of Chiropractic Care for Patients With Fibromyalgia Pain?
Stimulating the Body's Natural Healing Process
Although lacking a solid cure, fibromyalgia can easily be managed through noninvasive treatment options. That is why most physicians recommend chiropractic adjustments as an effective alternative to conventional treatments!
During each chiropractic adjustment session, your chiropractor will stimulate your body's circulatory system, helping it release more endorphins and neurotransmitters. This approach will assist the brain's nerve impulses in processing pain signals accordingly, therefore alleviating pain and increasing pain tolerance.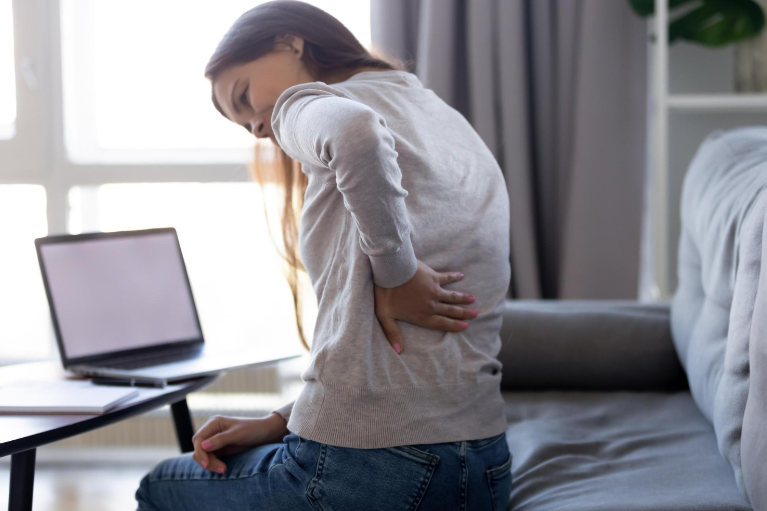 Provides Chronic Pain Relief
The way fibromyalgia patients experience pain is the most challenging aspect of this disorder. The constant pain will affect patients throughout the whole body for days, weeks, or months at a time. What they need is a treatment option capable of restoring overall health and promoting the body's self-healing capabilities.
That is the purpose of chiropractic care — to implement adjustments and soft tissue work not just for improving spine health but toward healing the whole body by minimizing painful pressure points! As a result, you will notice an amelioration of your body wellness with each chiropractic treatment session!
Increased Range of Motion
Muscle tone loss and stiff joints are common symptoms of fibromyalgia; because of the pain and discomfort caused by this condition, morning stiffness, tender points, and reduced range of motion become common occurrences for fibromyalgia patients.
Chiropractic treatments alleviate muscle and joint stiffness without medications (e.g., muscle relaxers). It might take multiple treatment sessions to see results, but the outcome is definitely worth the wait — recovering your range of motion and feeling like yourself again!
Improved Sleep Quality
The modern human being is going through life at a faster and faster pace; no wonder a good night's sleep can be the difference between success and failure. Patients with fibromyalgia, unfortunately, rarely afford the luxury of soothing sleep. Their lack of rest is often followed by fatigue and irritability.
Chiropractic care attends to the stiff joints and tender points chipping away at your precious rest time, helping you enjoy a deeper sleep and restoring your sleep quality!
Patient Empowerment
Chiropractic treatments take one further step toward whole-body wellness than other treatments: they empower patients on their recovery journey! Unfortunately, chronic pain conditions often call for various treatment options, which can overburden the patient with stress, depression, and a lack of control over the situation.
Working with a chiropractor takes the patient's concerns into account and enlists their help toward achieving pain management. With every treatment session, you will notice a gradual reduction in pain and discomfort, leaving you optimistic and excited for the upcoming treatment session!
How Can I Complement My Chiropractic Treatment for Fibromyalgia?
Chiropractic adjustments are but the first yet solid step in your pain mitigation process. Chiropractic care approaches fibromyalgia pain holistically — the entire body must work as one to achieve pain relief. Here is where our lifestyle adjustment recommendations come into play!
How to Improve Your Lifestyle
The core lifestyle changes for fibromyalgia patients center around constant movement. Sedentary lifestyles are fibromyalgia's strongest ally, which is why you must add simple exercises to your daily routine. Nothing too fanciful — even taking frequent walks during a long day at the office is a valuable tool toward recovery. If unsure how to proceed, approach your chiropractor for physical therapy tips. It's better to kick the sedentary habit than to rely on pain medications!
Next, you'll have to pay closer attention to nutrition. Diets play a valuable role during fibromyalgia recovery by handling both the physiological and psychological aspects of this condition. That is why your chiropractor will recommend a handful of dietary changes — nothing drastic, but enough to help your body recover faster!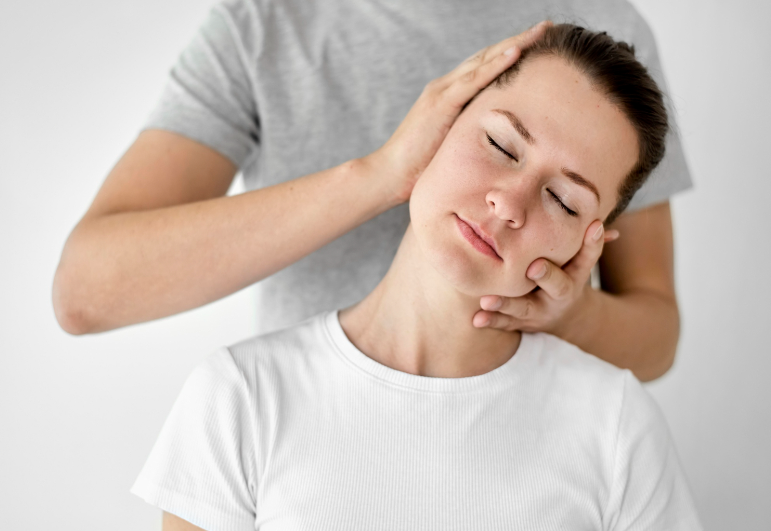 It's Time to Relieve Your Fibromyalgia Pain at Bergen Chiropractic!
At the Bergen Chiropractic and Sports Rehabilitation Center, our chiropractic team, led by Dr. Gregory Doerr, follows the highest and most professional medical standards to provide superior chiropractic help. Our mission is to provide unparalleled patient care and services in a comfortable healing atmosphere. Access our contact form or call us at (201) 945-4075 to learn more about our chiropractic services! Our chiropractic offices at 532 Anderson Avenue, Cliffside Park, NJ 07010, and 62 Summit Ave, Hackensack, NJ 07601, are ready to welcome you as we proudly serve New York, New Jersey, Philadelphia, PA, and Baltimore, MD, areas. Also, feel free to access our blog, Facebook, and Instagram pages for more information on chiropractic treatments!
References
"Home." Gonstead Chiropractic Fort Mill SC, 13 Apr. 2016, gonsteadchiropracticcenter.com/4-ways-chiropractic-can-help-those-that-suffer-from-fibromyalgia/.

Accessed 18 Jan. 2023.

"Fibro Fog and Fibromyalgia Fatigue: How It Feels & Treatment Tips." WebMD, WebMD, www.webmd.com/fibromyalgia/guide/fibromyalgia-and-fatigue. Accessed 18 Jan. 2023.
"Fibromyalgia." Centers for Disease Control and Prevention, Centers for Disease Control and Prevention, 25 May 2022, www.cdc.gov/arthritis/types/fibromyalgia.htm#. Accessed 18 Jan. 2023.